Moderators: Game Admins, Lead Admins, Other Games Moderators
Retired Administrator

Posts: 4111
Joined: Sat May 07, 2011 10:29 pm
Ingame name: David_Espinoza
Don't really know about GTA going outside of the US. To me, GTA has to be set in an American state somewhere. Rockstar Games traditionally uses other game titles (excluding GTA London), such as Max Payne, to go abroad.
---
Mafia

Posts: 520
Joined: Thu Dec 25, 2014 2:12 am
Balkans ma nigga. Come in fucking Skopje or Kumanovo ma nigga.
---
Wannabe Don

Posts: 4228
Joined: Fri Dec 26, 2008 12:08 pm
Ingame name: Ray Diaz
Location: Bucharest - Romania
I'd like a Moscow or some eastern european city. Hell, even a Turkish GTA would be quite cool.
Road cyclist | Snooker fan
---
Senior Forum Moderator
Posts: 4585
Joined: Sun May 03, 2015 9:33 pm
Just imagine Grand Theft Auto being based in Africa.
Sappy
---
- Gold Member -

Posts: 1787
Joined: Sun Oct 19, 2014 7:48 am
Location: alberta, canada
Konichiwa wrote:Just imagine Grand Theft Auto being based in Africa.
GTA: Johannesburg
I'd play it.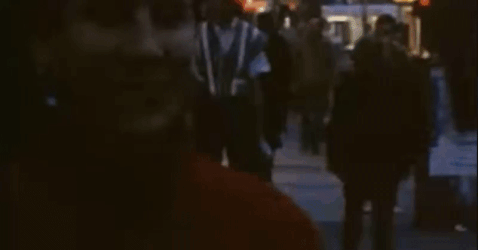 ---
Mafia

Posts: 700
Joined: Tue Mar 15, 2016 8:04 am
Ingame name: Silvestre Buendia
Location: Durango, México
Yessss, Vice City.
Ciudad de alacranes.
---
Civilian

Posts: 13
Joined: Tue Jan 31, 2017 7:54 pm
I heard that there will be Los Santos and Vice city in gta 6
---
Mafia

Posts: 451
Joined: Tue Nov 05, 2013 12:49 am
Ingame name: Kathy_Rich
Location: Toledo Ohio USA
I'd say if the next GTA is outside the US. I'm more than sure it'd be someplace like mexico or anywhere. IMHO, a GTA with an hispanic main character would be different for the series.
---
AYANE_KORIJOMA
Los Santos Roleplay Community member
---
IN-CHARACTER:
Ashley Zachary - Level 28 - Planing to apply for the next SADOC academy.
Kaitlin Baker - level 13 - Freelance Accountant & Chief Financial Officer for Capital Tune FM
OUT OF CHARACTER:
LSRP Media Team - LSRP News Team Member - Current article: Meet The Faction SADOJ
Have any questions regarding the news team? Or anything server related? Send me a PM!
---
Wannabe Mafia

Posts: 290
Joined: Fri Oct 17, 2014 3:00 am
Ingame name: Nunya_Bizness
Location: United States, Arizona
Anywhere where you drive on the right side of the road is good.
hi
---
Mafia

Posts: 643
Joined: Thu May 19, 2016 5:18 pm
---
Wannabe Don

Posts: 1331
Joined: Wed Dec 21, 2016 9:43 pm
Vice City would be great.
---
LS:RP Tester

Posts: 5792
Joined: Sun Jan 08, 2012 11:16 am
Ingame name: Mirza
Location: Netherlands
I fully agree with Vice city, c'mon with those Miami bishes n stuff!
---
Who is online
Users browsing this forum: No registered users and 0 guests