Started a custom game as the Count of Paris.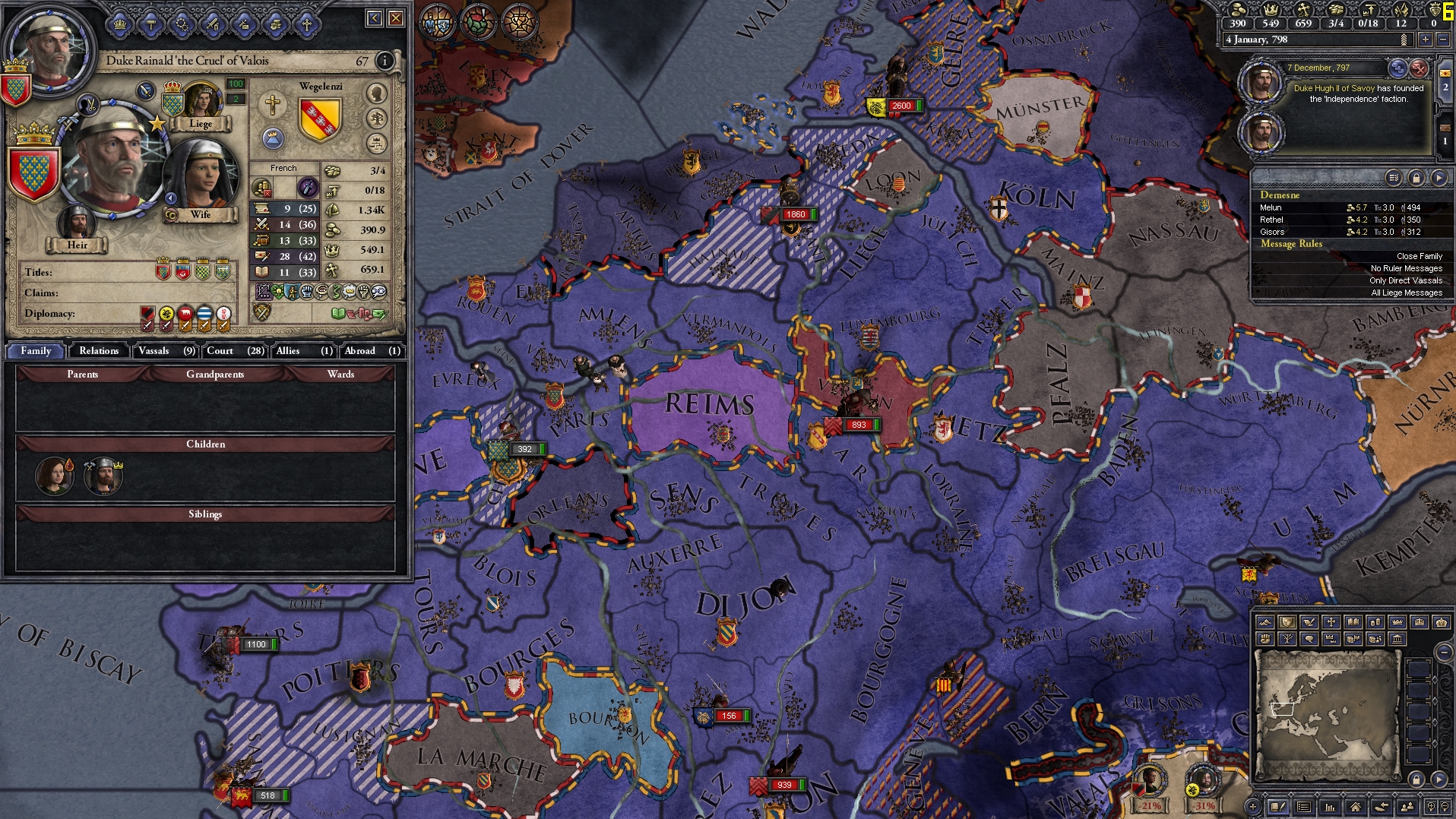 Going p good so far. The only thing wrong is my nun daughter is a whore. ;__;
I stopped the rise of the Karlings by killing Charles and his second son. Pepin died in battle against the Saxons so the kingdom went to his mother, Gerberga de Betoricas.
I think this'll mean that the pagans will probably rape France later. Revolts are pretty regular but I don't get involved.
I was pretty much completely safe since taking Vermandois from the old king. The last time I tried this I ended up losing cause the king would always revoke me and after the first time I didn't have the money to get mercenaries to save me.
Edit: She fucking revoked me after I posted, god thing I can get mercenaries. I managed to get one victory before she kicked my ass and get a white peace. She did it again when my son took the throne, I don't know why :/
I got 93%, lost a battle I outnumbered them in and had to white peace again :<. Now that I'm onto my second son... She did it AGAIN!
My goals for now are to:
Take down the Nibelunging dynasty.
Take Amiens from the Nibelunging dynasty
Take over the Duchy of Normandy.
Not get raided by vikings.
The second is going to be what I try first. I don't have the men to take it back right now. Since it's a de jure title I think it'll be better to just fabricate claims in Normandy to get more soldiers. I don't want to hire mercenaries anymore unless I have to do it to survive.