Moderators: Game Admins, FM, Lead Admins
Mafia

Posts: 325
Joined: Wed Mar 21, 2018 9:05 pm
ganton, gangland, trap central, duola boys, $$$$$$
RATZ
BALLAS
GROVE ST
FAMILIES
CKRIPS
SNOOVAZ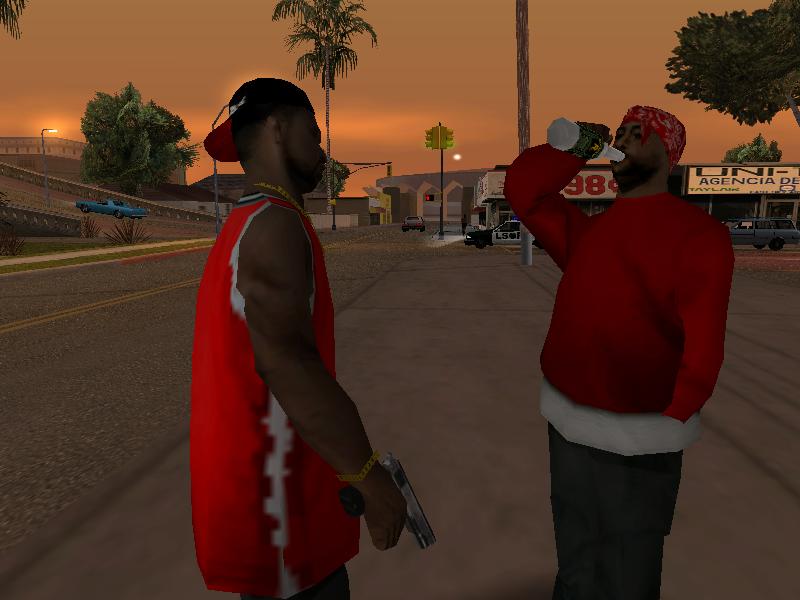 ᙭᙭᙭᙭᙭
hey.. im a good sport, ok
---
Mafia

Posts: 325
Joined: Wed Mar 21, 2018 9:05 pm
Lo Ryda Bloods (LRB) or Ryda Blood Gang (RBG) are a primarily, but not exclusively African-American street gang operating within the 400 and 500 blocks of Ganton Boulevard, between East Grove St, and Davis Ave. They fall under a subset of the Bloods gang.
The Lo Ryda Blood Gang are the smallest spin-off Blood street gang to reside within the Ganton district of Los Santos, which has past homed Crip, Hoover and Sureño street gangs.
Members of the Lo Ryda Bloods are known to sport Cincinnati Reds baseball caps with the predominant color red to represent Blood.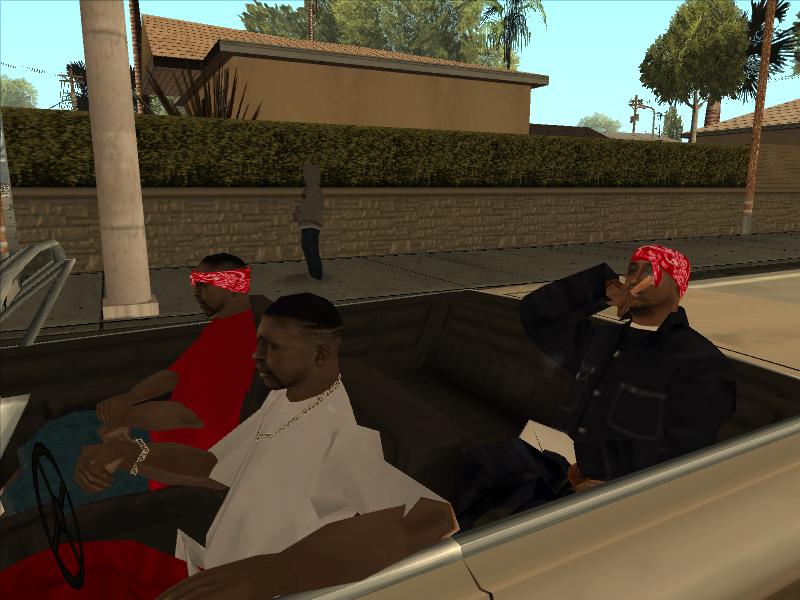 hey.. im a good sport, ok
---
Mafia

Posts: 325
Joined: Wed Mar 21, 2018 9:05 pm
Two incarcerated with links to Ganton Blood gang
Posted Mar. 6, 2018, 1 p.m. by Henry Bri Winston
GANTON, L.S — Two people have been arrested in connection with last weeks gang related homicide.
Two people from the Ganton based street gang, Lo Ryda Bloods, have been sentenced this morning following a gang related homicide that occurred on the 4200 block of Idlewood last week.
Both males were part of a two-car entourage riding through rival territory looking for revenge due to an earlier altercation with an unnamed party, authorities said.
One involved with the murder of Hanard admitted to getting a pistol before heading to Hanard's location to carry out the murder. The 16-year-old Hanard was said to have on-going links with the Crip street gang operating in Idlewood.
At a news conference, Los Santos Police confirmed that the victim was killed late evening on Aug. 6. Attorneys added that both indicted men have a criminal history.
Retired Los Santos Police Detective, Christopher D. Marvin spoke about the matter in the conference; "The criminal enterprise, Lo Ryda Bloods, have built a reputation of violence since their birth. Several allege Lo Ryda Blood members have been indicted with counts of weapon & drug possession, along with all types of degree murders."
The vicious acts carried out by members of the Lo Ryda Blood gang are said to be a goal to establish themselves as a notorious street gang, said Assistant U.S. Attorney Elias Cranes.
Numerous crimes orchestrated by the street gang were discussed throughout the one-week trial, including a fatal shooting that happened in 2006.
hey.. im a good sport, ok
---
Mafia

Posts: 325
Joined: Wed Mar 21, 2018 9:05 pm
Gregory Hanard
Died: Aug. 6, 2017
Age: 16
Gender: Male
16-year-old Gregory Hanard shot and killed in Idlewood neighborhood.
Race: Black
Posted Aug. 6, 2017, 9 p.m. by Austin Boyard
Cause of death: Shooting
Gregory Hanard was fatally shot Wednesday evening in the Idlewood neighborhood. The 16-year-old
was standing outside at 6:24 p.m. in the 4200 block of Idlewood when a vehicle approached and opened
fired from inside, according to the Los Santos Police and the County General medical examiner's office.
The vehicle then fled the scene.
 Hanard was struck once in the shoulder and twice in the chest, he was taken to the County General
Medical Centre in Jefferson where he was pronounced dead at 6:52 p.m., authorities said. He lived
within the 107th Street neighborhood.
hey.. im a good sport, ok
---
Mafia

Posts: 325
Joined: Wed Mar 21, 2018 9:05 pm
---
Mafia

Posts: 325
Joined: Wed Mar 21, 2018 9:05 pm
---
Wannabe Don

Posts: 1744
Joined: Sun Dec 21, 2014 5:02 am
Contact:
---
Mafia

Posts: 325
Joined: Wed Mar 21, 2018 9:05 pm
---
Mafia

Posts: 325
Joined: Wed Mar 21, 2018 9:05 pm
---
Mafia

Posts: 475
Joined: Tue Nov 06, 2018 8:41 pm
---
Mafia

Posts: 325
Joined: Wed Mar 21, 2018 9:05 pm
---
Mafia

Posts: 325
Joined: Wed Mar 21, 2018 9:05 pm
---
Who is online
Users browsing this forum: No registered users