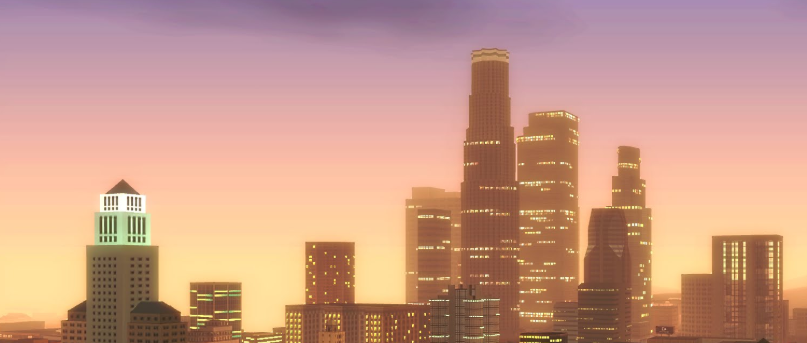 East Los Familia is based in Los Santos, San Andreas and Focuses it's attention on trafficking all kinds of narcotic throughout the city, the duo discreetly sell and purchase firearms and narcotics throughout the city. Rosaleen, along with Martin run the organization. East Los being the stronghold of the organization around The Vibe bar.


The East Los Familia Trafficking Organization (also known as the East side Family, the North-East Familia, or The Organization) is an multiracial organized crime syndicate based in East Los, Los Santos, which dates back to 2013. The East Los Familia Trafficking rose to power in 2017, under the control of Rosaleen Ortega-Quintero-Peralta and Martin Peralta and the period was marked by bloody gang wars for control of the distribution of illegal narcotic and firearm distribution. The East Los Familia has been involved in a wide range of criminal activities, including loansharking, gambling, prostitution, extortion and murder.

Rosaleen & Martin saw an opportunity for the organization in East Los to make money and to further expand their criminal empire by opening local bar called The Vibe with them taking the role of an actual businessman & businesswomen hiding their illegal business through their legal business, the organization had a legitimate way to source their money, which prevented incrimination and unnecessary attention from law enforcement.

Familiar faces appear on Juniper Avenue.
---
By
Adam Rivera
-
Wed Jan 2nd, 2019 9:11 am
---
Twelve local and federal law enforcement agencies busted several members of two notorious gangs in East LS a few months ago, law enforcement officials announced Wednesday.
In total, 24 suspects believed to be in the My Crew Killz and La Raza Outlawz X4 gangs have been arrested for a variety of crimes, including attempted murder, human trafficking and drug sales. All were arrested in a series of raids within the projects and all around East LS.
---
The investigation grew from Los Santos Police looking into an uptick in violence in the city about a year ago. It quickly expanded to encompass a wide array of regional gang activity, police said.
Los Santos Police Chief said at a news conference that he guarantees all arrested were involved in violence. The Norteno gangs "gets its profits from preying on our community," he said.
Officials called it one of the biggest operations in the city in years, not only because of the number of suspects involved, but also because of the broad collaboration between multiple law enforcement agencies.
They searched apartments and houses on Franklin Avenue, seized 18 guns, large quantities of methamphetamine and heroin, broke up two marijuana growing operations and seized a Mercedes-Benz, a Porsche believed to have been purchased through illegal gains as well as $15,000 in cash.
---
---
Among the 24 suspects, we were not able to identify the leader of La Raza Outlawz X4 but identified the leader of My Crew Killz as John Jorge.
Charges have already been filed for all suspects, including attempted murder, conspiracy to murder, conspiracy to commit assault with a deadly weapon, human trafficking, pimping, witness intimidation, and drug sales.
During this deadly raid two confirmed La Raza Outlawz X4 gang members were gunned down by law enforcement. One of the victims was apart of an open investigation, the gangs and narcotics division had an open case on Cesar Rojas a/k/a Crazy. SWAT busted into his apartment and found Cesar Rojas counting drug money with a FN-57 on the table, before he could reach for it he was gunned down and died on the scene. Rico Lopez a/k/a Rider was gunned down on Franklin Avenue, many officers had him at gunpoint as he reached into his hoodie and got gunned down.
---
A few months after the raid took place a rising wave of nortenos appeared on Juniper Avenue along with tags which we had an ex-sureno now GND officer take a look at. He confirmed they were La Raza Wasteland X4 gang graffiti.
---
---
This relentless gang is responsible for a majority of gun and drug crime in the neighborhood. Here at the Los Santos Police and Sherrif's department we ask for you to stay away from this vicious gang, for they are known for their violent acts with the use of various weaponry.
---