ARTICLES

—

EMPLOYMENT

—

REAL ESTATE

—

JOBS

—

VEHICLES

—

WEEKLY CIRCULARS

—

GOVERNMENT PUBLICATIONS

—

PLACE AD
---
Halloween 2017
By Jaquan Breaux |
31 October, 2017
---
It's that time of the year again; Halloween!
From kids dressed up as their favorite hero to adults dressed up as a scary mass murderer, a new year equals a new load of creative costumes!
We all know the modern tradition of halloween where you simply dress up and party, maybe even still trick and treat, but do you even know how halloween originated?
Halloween is an annual holiday, celebrated each year on October 31, that has roots in age-old European traditions.
It originated with the ancient Celtic festival of Samhain, when people would light bonfires and wear costumes to ward off ghosts.
In the eighth century, Pope Gregory III designated November 1 as a time to honor all saints; soon, All Saints Day incorporated some of the traditions of Samhain.
The evening before was known as All Hallows Eve, and later Halloween.
Over time, Halloween evolved into a day of activities like trick-or-treating and carving jack-o-lanterns.
Around the world, as days grow shorter and nights get colder, people continue to usher in the season with gatherings, costumes and sweet treats.
And as each year the people of San Andreas are invited for a halloween themed carnival located at Blueberry.
Be sure to join in the festivities and show off how creative you can be with your costume!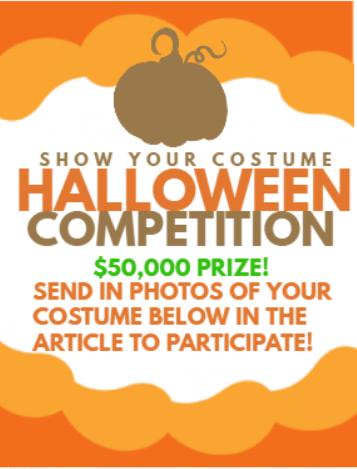 As the poster above says we want to get people in the Halloween mood by hosting a costume competition!
A prize of $50,000 will be handed out to the winner who has shown off their most creative halloween costume below!
So get your costumes and camera ready as the winner will be announced on the third of November!
Code: Select all
[b]COMMENT by[/b] [Insert Username]
[b]Email:[/b] [Insert E-mail] 
[b]Comment:[/b] [Insert Comment]