((This is from years ago and for whatever reason was OOCly moved. ICly however it is still in effect))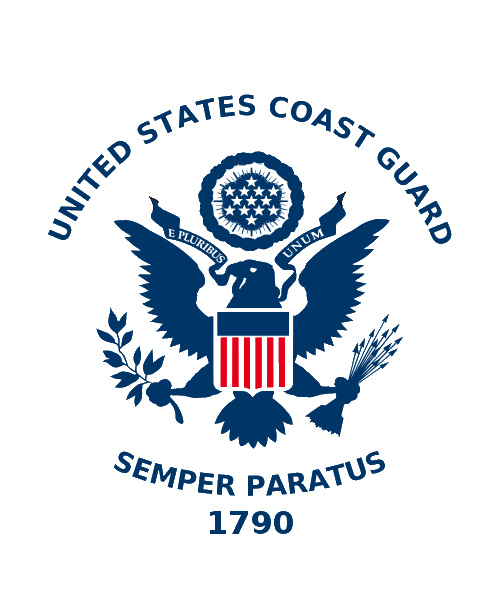 The San Andreas County Marine Control and Regulation Act
The United States Coast Guard, Sector San Andreas, is proud to announce the re-opening of it's Los Santos station.
The United States Coast Guard (USCG) has roles in maritime homeland security, maritime law enforcement (MLE), search and rescue (SAR), marine environmental protection (MEP), and the maintenance of river, intracoastal and offshore aids to navigation (ATON).
While most military services are either at war or training for war, the Coast Guard is deployed every day. With a decentralized organization and much responsibility placed on even the most junior personnel, the Coast Guard is frequently lauded for its quick responsiveness and adaptability in a broad range of emergencies.
The United States Coast Guard, Sector Los Santos, in conjunction with the City of Los Santos Mayor's office, is issuing a new series of maritime laws that will affect Los Santos and San Andreas as a whole.
===================================================
Part One - Safety
All vessels are now required by law to have Personal Flotation Devices (PFD) aboard


There must be one PFD Type-I per person on the vessel. That means if there are three people on the vessel, there must be three PFDs aboard.
The following people are required by law to

always

be wearing a PFD


Children under 12 years of age
Persons water skiing or being towed in any manner
Personal watercraft users (eg: Jet Ski)
Persons aboard a canoe or kayak

The operator and/or owner of the boat is legally responsible to ensure that all passengers required to wear a PFD do so.

Visual Distress Equiptment


All recreational boats when used on coastal waters

must

be equipped with visual distress signals. Boats also owned in the United States operating on the high seas must also be equipped with visual distress signals. The following are the signals allowed, and time restrictions for the signals:


Orange flag - Daytime use only
Arm signals (Bright cloth held in your hand) - Daytime use only
Floodlight/Spotlight - Nighttime use only
Red Distress Flare - Day or night
Orange Smoke Signal - Daytime use only
Red Meteor Flare - Day or night
Dye Marker - Daytime use only

The following are exempt from the requirements for day signals, and must carry night signals when operating at night:


Recreational boats less then sixteen (16) feet / four-decimal-eight (4. meters in length
Open sailboats less than twenty-six (26) feet / seven-decimal-nine (7.9) meters in length not equipped with propulsion machinery
Manually propelled boats

Fire Prevention


All inboard, all outboards 26 feet / 7.9 meters and over, and all outboards under 26 feet / 7.9 meters which have one or more of the following conditions must have approved fire extinguisers


Closed compartment under thwards and seats wherein portable fuel tanks may be stored
Double bottoms not sealed to the hull or which are not completely filled with flotation material
Closed living spaces
Closed stowage compartments in whice combustible or flammable materials are stowed
Permanently installed fuel tanks

The following fire extinguisher types are effective for the following:


Carbon Dioxide (CO2) - Type A (Wood, paper), B (oils, gasoline), C (electrical)
Halon/Freon - A, B, C
Dry Chemical - B, C
Foam - B
Water - A

The number of fire extinguishers required is based on vessel length.


One B-I or equivalent for vessels under 26 feet / 7.9 meters
Two B-I or equivalent for vessels 26-40 feet / 7.9-12.19 meters
Three B-I or equivalent for vessels 40-65 feet / 12.9-19-81 meters
NOTE - Two B-I extinguishers may be replaced by one B-II extinguisher.
Part Two - Boating Regulations
Enforcement


Enforcement authority on the waters within San Andreas County is exercised by the San Andreas Sherrifs Department and USCG. Enforcement within Los Santos is exercised by the Los Santos Police Department and USCG.
Within their jurisdictions, such enforcement offciers have the authority to stop and board boats to check for compliance with applicable laws.
If a marine patrol boat displays a flashing blue light or sends an audible signal, you should reduce speed and yield, or if signaled to do so, stop your boat.
In the performance of their duties, such officers may also enter ipon and pass through private lands and property.
Violation of federal and state laws may be penalized by fines and/or imprisonment, just as with motor vehicle laws.

Termination of Voyage


Officers empowered to enforce boating/maritime law may terminate the use of boats if they find an especially hazardous condition.
Operators may be directed to take immediate and corrective steps necessary for the safety of all passengers on board. The following are considered "unsafe", but are some of the reasons prompting a termination of voyage


Inadequate number of life jackets or fire extinguishers
Overloading
Fuel leakage or excessive fuel accumulation in bilges or engine compartment
Lack of proper ventilation of engine spaces
Failure to meet carburetor backfire flame arrester requirements
Excessive leakage or accumulation of water in the bilge
Negligent operation
Negligent operation


Negligent operation is the failure to exercise the degree of care necessary to prevent the endangering of life, limb, or property of any person.
It can be the result of operator ignorance, inattention, indifference, or carelessness
The following are considered to be negligent operation:


High speed or erratic operation in a congested area
Excessive speed in fog or stormy conditions
Operating under the influence of alcohol or drugs
Operating near or through areas being used by swimmers or divers
Operating at cruising speed with passengers sitting on the bow or gunwales
Cutting through a regatta or marine parade in progress
Operating during the nighttime without properly working navigation lights

Whoever operates a vessel recklessly or negligently so that the lives or safety of the public might by endangered, or whoever violates any speed regulation, or whoever collides with another vessel without stopping, shall be punished by a fine not exceeding $500, or by imprisonment of not more then two (( hours )).
Minimum Age of Operators


The minimum age for operation of a motorboat is 12 years of age, unless accompanied onboard and directly supervised by a competent adult.
Personal watercraft users must be at least 16 years of age, no exceptions
Boating under the Influence


No person shall operate any vessel on waters while under the influence of alchohol or other drugs.
If enforcement officers have reason to believe that a boat operator is intoxicated, officers will then perform approved field sobriety tests on board the vessel and again on land.
BUI penalties are the same as DUI penalties
Speed Restrictions


No motorboat shall be operated at any time, at a speed greater than is reasonable and proper taking int account public safety, visibility, traffic, wind and water conditions and the proximity of navigational hazards.
On inland waters, unless otherwise posted, speed by a motorboat shall not exceed 45 miles per hour / 72.4 kilometers per hour
It is illegal to operate a motorboat at more than headway speed (6 MPH / 9.6 KPH) when


within 150 feet / 45.72 meters of a marina, boat launch, or float
Within 150 feet / 45.72 meters of (a) swimmer(s)
Within 150-300 feet / 45-92 meters from a shoreline being used as a swimming area
The operator's vision is obscured in any manner
Within a marked channel unless posed otherwise

When passing near anchored or rafting boats, fishing areas, marine commercial operation, or similar situations - reduce speed.
Riding on Decks or Gunwales


While underway in a motorboat, do not ride on the bow, gunwale, transom, or in any position that is obviously dangerous
If there is no railing or other deterrent to fallive overboard, you might do just that - fall.
Depending on the circumstances (i.e. high speed), a boat operator who allows passengers to bow ride may be considered negligent or even reckless.
Overloading


Never load a boat with passengers or cargo beyond its carrying capacity.
Use the following formula to determine the number of passengers your vessel may carry in ideal weather conditions:
persons (avg. 150 lbs. each) = (Length (ft) x Width (ft) / 15
Part Three - Radio
All vessels are legally required to monitor VHF Marine Channel 16


(( /setchannel # 1600 ))

The accepted conventions for use of marine radio:


Listening for 2 minutes before transmitting
Using Channel 16

only

to establish communication (if necessary) and then switch to a different channel
Using a set of international "calling" procedures such as the "Mayday" distress call, the "Pan-pan" urgency call and "Securité" navigational hazard call.
Using "pro-words" based on the English language such as Acknowledge, All after, All before, All stations, Confirm, Correct, Correction, In figures, In letters, Over, Out, Radio check, Read back, Received, Repeat, Say again, Spell, Standby, Station calling, This is, Wait, Word after, Word before, Wrong
Using the NATO phonetic alphabet: Alpha, Bravo, Charlie, Delta, Echo, Foxtrot, Golf, Hotel, India, Juliet, Kilo, Lima, Mike, November, Oscar, Papa, Quebec, Romeo, Sierra, Tango, Uniform, Victor, Whiskey, X-ray, Yankee, Zulu
Using a phonetic numbering system based on the English language: Wun, Too, Tree, Fow-er, Fife, Six, Sev-en, Ait, Nin-er, Zero, Decimal

Failure to comply with radio protocol can be deemed as negligent operation