MARA SALVATRUCHA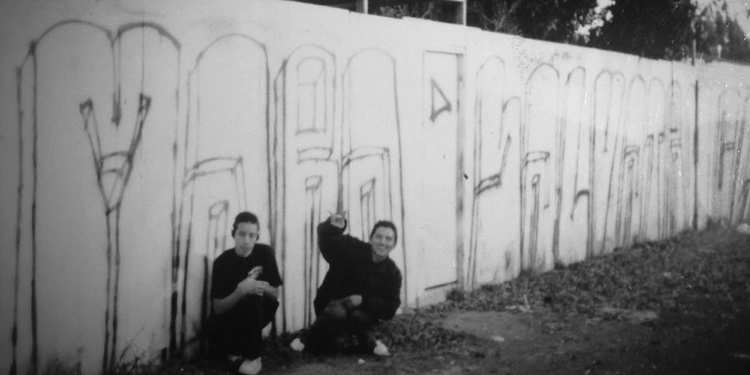 MARA SALVATRUCHA IN HISTORY
Westside Mara Salvatrucha (WSMS, MS13 and or MS - 13) also known as West Mareros is a predominantly Salvadoran street gang and transnational criminal organization created in Los Santos, San Andreas during the early 1980s.
It was in the lower income and working class, predominately Mexican American and African American neighborhood of Glen Park on the east end of Los Santos that the first Mara Salvatrucha clique started.
Salvadoran families that fled El Salvador for the eastern districts of Los Santos during the Salvadoran Civil War of 1978 - 1992 arrived in Glen Park, a traditionally Mexican American and African American slum in East Los Santos, and established the first Salvadoran barrio of Los Santos there. Beginning as early as 1981, the Salvadoran families who originally settled in Glen Park spread out to traditional Mexican and Mexican American slums within the districts of Jefferson, East Los Santos, the Las Colinas Valley and South Central Los Santos. In the early 1990s to late 2010s, Salvadoran immigrants from El Salvador have immigrated, both illegally and legally, to Los Santos and the rural areas of Los Santos County primarily because of socioeconomic reasons.
Throughout the 1980s and most of the 1990s, members of the Salvadoran community within the slums of Los Santos were involved with brutal fighting with Mexicans and the Chicano community. These interethnic clashes were almost always street gang related and it showcased the cold blooded nature of the Salvadoran community's hardest criminals to the city. People of Mexican heritage and those belonging to Chicano street gangs were publicly beaten, stabbed, shot as well as openly sexually assaulted and raped in the streets by Salvadoran immigrant criminals. Within these interethnic clashes formed a street gang called the Mara Salvatrucha Stoners, partially named in homage to Salvadoran peasant guerrillas during the Salvadoran Civil War and partially named in reference to their immersion within punk rock culture.
When the interethnic clashes of the 1980s and the 1990s gradually came to an end between the years of 1996 and 1999, the Mara Salvatrucha were no longer a single click of Salvadoran gangbangers who identified with punk rock culture. They were a new and vicious breed of street gang who were feared throughout the city's impoverished districts and slums for their cold blooded approach to crime. It was during this time period that the Mexican Mafia (eMe) met with Mara Salvatrucha shotcallers in the streets and brought them under the umbrella of Latino gangs in Southern San Andreas. The shotcallers from the Mara Salvatrucha agreed to the Mexican Mafia's demands and officially added 13 to their street gang's name, thus making them the Mara Salvatrucha 13 (MS, MS13 and or MS - 13).
During the late 1990s and especially during the early to late 2000s, members of Mara Salvatrucha migrated out of San Andreas in order to evade law enforcement prosecution. They mostly settled in Maryland, Virginia, West Virginia and Washington D.C. but some of them settled in Texas and Florida. Thus, the first out-of-state sets of the Mara Salvatrucha were formed by these migrants. At the same time, members of the Mara Salvatrucha were deported back to their home countries of Mexico, Guatemala, El Salvador, Honduras, Nicaragua, Costa Rica and Panama. This enabled the Mara Salvatrucha to entrench themselves within Mexico, Guatemala, El Salvador and Honduras but not so much in Nicaragua. In Costa Rica and Panama, the street gang is practically non existent.
---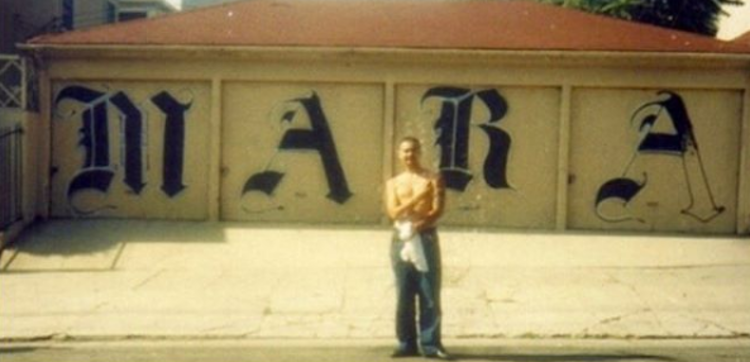 THE MARA SALVATRUCHA TODAY
The Mara Salvatrucha street gang in Los Santos maintain strongholds throughout Glen Park, Jefferson, East Los Santos, the Las Colinas Valley, South Central Los Santos and some suburban neighborhoods of Western Los Santos such as those found within Vinewood, Temple and Verona.
They are in regular conflict with their rivals from the Sureños, Eighteenth Street gang, the Maravilla, the Bloods, the Crips and the Hoovers. While they have had conflict with other street gangs such as the Asian Boyz, Wah Ching, the Tiny Raskal Gang, Public Enemy Number 1 and the Nazi Lowriders, they are not considered main rivals. The Mara Salvatrucha are only friendly and liked by themselves. All other gangs throughout Los Santos are either indifferent towards them or they're hated as well as despised.
In other states such as Maryland, Virginia, West Virginia, Washington D.C., Texas and Florida, they are in regular conflict with local street gangs within the aforementioned states as well as the Bloods, Crips, Latin Kings, Trinitarios, Dominicans Don't Play and the Zoe Pound gang. In states where the Mexican Mafia has no presence in state prisons, they have fallen victim to being beaten, stabbed, sexually assaulted, raped and murdered by members of white supremacist prison gangs as well as the prison criminal organization known as the Black Guerrilla Family.
While the Mara Salvatrucha do focus their efforts on terrorizing their rivals, they're also very focused on terrorizing and traumatizing innocent people with little to no involvement with street gangs or other criminal activity. Innocent people have been horrifically sexually assaulted, raped, tortured and murdered by members of the street gang for little to no rational reasons at all.
The Mara Salvatrucha street gang and transnational criminal organization's primary source of income in Los Santos and the rest of the country is derived from criminal activities which include but are not limited to: drug dealing, gun dealing, mass narcotics distribution, mass firearm distribution, extortion, hijacking, automotive vehicle theft, stolen auto exports, contract killing, human trafficking, sex trafficking and organ trafficking.
The Mara Salvatrucha are notorious for their barbaric brutality in their diabolical personal pleasures. Its members are infamous for their usage of knives, machetes and hatchets to physically attack, murder, dismember, decapitate, castrate and disembowel their rivals as well as innocent people in broad public. They are feared throughout the impoverished districts and slums of Los Santos for their indulgence in sexually assaulting and raping both men and women but mostly the latter out in public places such as in the streets, alleyways, housing projects, apartment buildings, motels, hotels as well as in both privately and publicly owned businesses. However, some do not fear the Mara Salvatrucha but instead hate and despise it. This is shown by how members of the Mara Salvatrucha, over time and into the present have been beaten, stabbed, sexually assaulted, raped and murdered in the San Andreas Youth Authority and in San Andreas state prisons by their incarcerated rivals.
Throughout Mexico, the Mara Salvatrucha are contracted by Mexican drug cartels as muscle for their efforts during the ongoing Mexican Drug War against the Mexican government, law enforcement and military. These Mara Salvatrucha members who act as muscle for the Mexican drug cartels go out of their way to be as bloody and barbaric as possible. Horror beyond what was seen in Los Santos in the 1980s and 1990s and what continues to be seen for that matter is created by Mara Salvatrucha members acting on behalf of drug cartels in Mexico.
---
MARA SALVATRUCHA ELM STREET LOCOS
The Mara Salvatrucha 13 Elm Street Locos (ELS) is a newly formed MS13 clique coming East Los Santos, with heavy ties to the Ambrose Locos in Swan Lake and Colinas valley. The Mara Salvatrucha Elm Street Locos clique is made up of Central and South American teenagers and children. This particular clique can be most commonly found on the intersection of Graham and Elm Street, aswell as the surrounding Santa Rosalia Street, 54th Street and Bronson Avenue.
The Elm Street clique was formed by migrating members of the Ambrose Locos clique, an LCV based Mara Salvatrucha clique which had been operating under the radar in the Las Colinas Valley since the late 1990s.
Nothing is known of the small clique's structure or hierarchy and it is unknown whether or not they operate under the umbrella of the Los Santos program. They are on good and friendly terms with all Mara Salvatrucha within Los Santos and the greater San Andreas. They maintain heavy contact with Mara Salvatrucha chieftains in Tijuana and the San Andreas Correctional Facility.
The Elm Street Locos are heavily active in recruitment at local Middle and High Schools in neighbouring Crenshaw, aswell as in East Los Santos and Ganton. Their standard age for recruitment is as young as 8 and as old as 16.
It is unknown whether or not the ELS clique falls under the power of the Mexican Mafia, though one of their most prominent allies is the Los Reyes cartel that operates in the area of the Western Las Colinas Valley.
Their rivals consist of local Las Colinas Valley, Glen Park and East Los Santos street gangs that include but are not limited to the E/S Mid City Stoners, Crazy Riders, 18th Street aswell as the My Crew Killz tagger crew for their heavy ties with rival Norteno street gangs.
OOC Information
(Read entirely if you're interested in joining)
---
Mara Salvatrucha Elm Street Locos is a MS-13 Clique with the sole purpose of creating an enjoyable atmosphere around Elm Street. Half-ass effort and DM Mentality will not to be tolerated by the leadership. Be aware that we don't tolerate people who doesn't take their development seriously here. We're very tight-knitted about the content posted on any platform of ours. So yes, permission to post screenshots or any other content is necessary. We do have a faction discord.
Any questions on how to approach and join the faction can be sent to Dizaster, Joseph Bianco.
Screenshot Permission is required. You may request screenshot permission from Dizaster, Joseph Bianco.