Due to our forums being introduced with the new "YOUTUBE" BB code, the video one has been replaced.
Back then all you had to do was copy the URL in your browser of the youtube video, that's not the case anymore as the BB code has been replaced and disabled on the forum.
It's just as simple though, here are the simple steps.
1) Click into the video you want to copy.
2) Hover your mouse over the video and right click. You want to select copy video URL.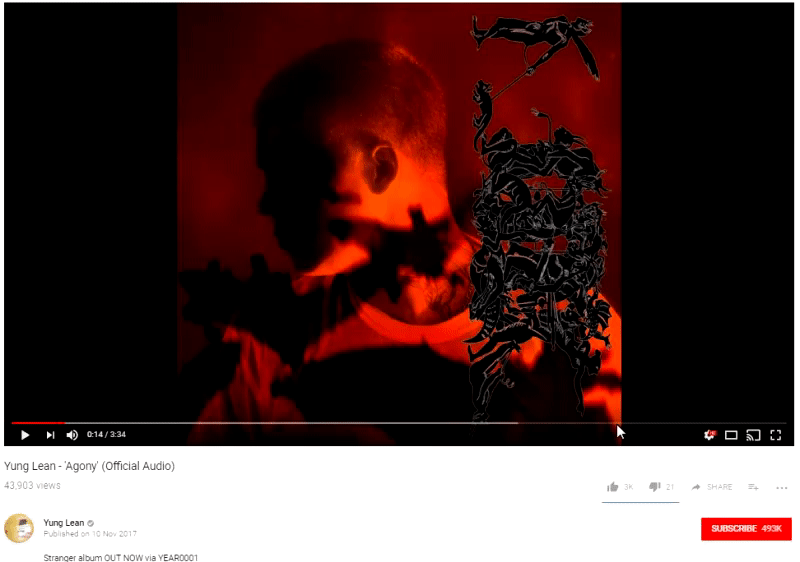 3) You should get some sort of simplified youtube URL, it's not too different from the URL in the URL bar but it should look like
this:
"https://youtu.be/hEWPmWprx7Y"
4) Now you simply click the youtube BB code and paste it inbetween the code, just like you do with
etc...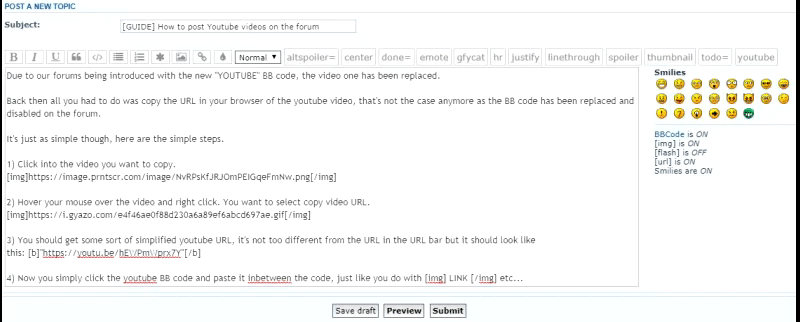 5) Here's your video!