Moderators: Game Admins, LS-RP Testers, Player Support Mods, Lead Admins
Forum rules
The guides you see here have been unofficially created by the players, for the players. LSRP cannot be held responsible for the accuracy of any of the content you see here.
Wannabe Mafia

Posts: 192
Joined: Tue May 23, 2017 10:36 pm
---
Mafia

Posts: 349
Joined: Sat Apr 14, 2018 1:32 pm
---
Gangster

Posts: 77
Joined: Thu May 17, 2018 9:28 am
Ingame name: Ayooluwa Chukwuemeka
Cool, following this for reference.
---
Journalist

Posts: 751
Joined: Sun Nov 19, 2017 2:48 pm
Ingame name: Johan Dijkstra
---
Certified Hustla

Posts: 3813
Joined: Thu Jan 17, 2013 1:31 am
Ingame name: Memphis_Banks
Location: #hustla #pimp #kingpin #entrepreneur #monemayker #cashnigga #mullalover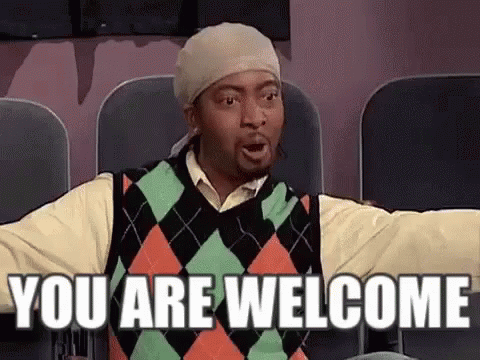 Memphis Banks - "Life of a Hustla"
"You chase the hoes, I chase the paper, you're a sucka fo' love nigga, I'm a
moneymaker
!"
• [Guide] How to roleplay a Hu$tla! • [Guide] All animations commands with animated gifs! •
♫ Str8 Hu$tle Records ♫
---
Gangster

Posts: 107
Joined: Tue May 09, 2017 9:44 am
Damn I wish I found this ages ago. There are so many that aren't listed in game that I don't know about.

Thanks for this.
---
Gangster

Posts: 108
Joined: Fri Nov 18, 2011 8:34 am
Ingame name: Frankie
---
Wannabe Don

Posts: 2381
Joined: Tue Jul 29, 2014 12:20 am
Ingame name: Carry Saunders
Just realized I wasn't yet following this on this account.

Memphis, you're the real mvp, you know that
---
Wannabe Mafia

Posts: 262
Joined: Wed Jun 13, 2018 3:28 pm
Location: Bavaria, Deutsche Länder.
This dude is god
Ace Rothstein: No matter how big a guy might be, Nicky would take him on. You beat Nicky with fists, he comes back with a bat. You beat him with a knife, he comes back with a gun. And if you beat him with a gun, you better kill him, because he'll keep comin' back and back until one of you is dead.
---
Gangster

Posts: 63
Joined: Tue Jun 19, 2018 8:27 pm
Ingame name: owname
Location: The Great Russian Empire
Contact:
---
Who is online
Users browsing this forum: No registered users