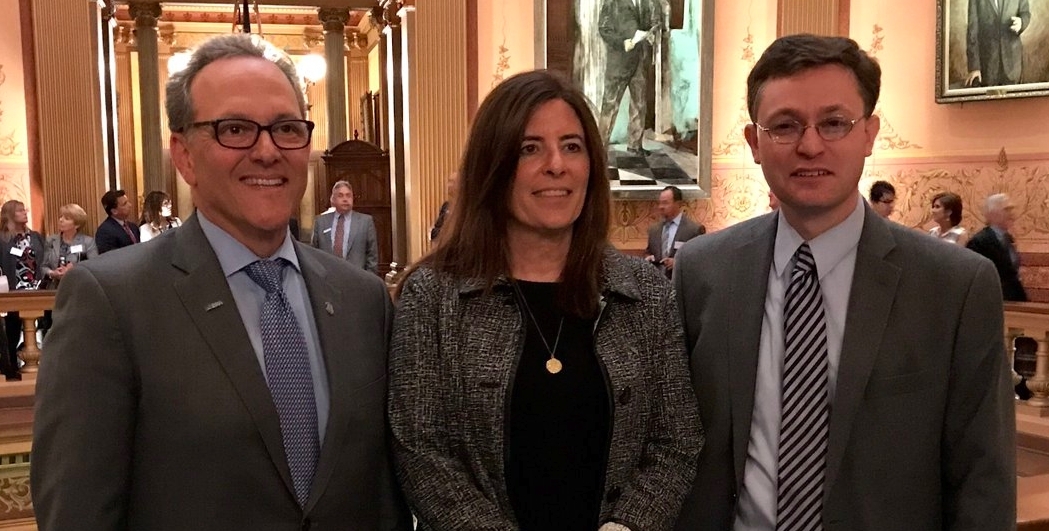 Acting District Attorney Juliette Naviaux (centre) after administering the oath of office to Bureau of Investigation Chief Elias Cleveland (left) alongside Human Resources Administrator of the LSDA Matthias Reinhard (right).
Former Acting District Attorney Elias Cleveland had been replaced by the current nominee to the senate, Juliette Naviaux, after stepping down in order to manage the Bureau of Investigation. Acting District Attorney Juliette Naviaux administered the oath of office earlier today at the San Andreas State Government building in Pershing Square.
The Bureau of Investigation has been rebuilt under the administration of the Los Santos District Attorney's Office as a subsidiary, leading to a step down from the former investigations services led by the Department of Justice in San Andreas. The Bureau currently acts as the smallest law enforcement agency in San Andreas, currently employing 6 investigators alongside 10 civilian employees.
Elias Cleveland has served for 4 years as a Second Lieutenant with the US Army in Yugoslavia between 1994 and 1998. Ever since his graduation from the San Andreas University's San Fierro Law School in 2001, Cleveland has worked within the San Andreas Justice Department as a prosecutor in San Fierro and Los Santos, recently taking over as Acting District Attorney.
---
Los Santos District Attorney's Office Communications Directorate approves this publication, you can contact the LSDA at the Department of Justice hotline, 1-800-JUSTICE. If you believe that you have been the victim of a crime or that your civil rights have been put in jeopardy, do not hesitate to call.